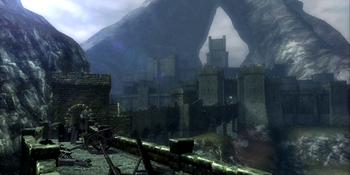 Phalanx Archstone is a location in Demon's Souls.
Description
[
]
In-Game Description
Archstone of the Demon Phalanx.
Past the huge Boletarian castle gates lies the Cliff Pathway, now a feeding ground for dragons, which leads to the inner ward, where the knights live.
General Information
[
]
The Phalanx Archstone is one of the five archstones That are accessed through the Archstone of the Small King.
Enemies
[
]
Characters
[
]